Alongside Swiss Biotech Association (SBA), biotechnet Switzerland has maintained its role of fostering interactions between key players in Swiss biotech. Standing on its own feet financially, biotechnet has maintained its strategic focus on three keyroles: enablerofcollaborativeprojects,activesupporterof scientific meetings and promoter of educational events that bring a qualified work force closer to industry.
biotechnet Switzerland was able to support all of its research platforms, while focusing its activities on identified priorities: tissue engineering and personalized medicine. All activities profited from the well-established networks, the know-how and infrastructure available at its member institutions and the good relationship with industrial partners and the SBA.
Enabling collaboration
A notable success story is the Innosuisse-funded project between the School of Life Sciences (FHNW) and InSphero AG. This was jointly presented by Prof. Laura Suter-Dick and Dr. Olivier Frey at a panel discussion organized by Innosuisse that took place during the Swiss Biotech Day meeting held in May 2019 in Basel.
This successful collaboration in applied research between industry and academia would not have been possible without the support of biotechnet, as the project originated from an interaction initially supported by seed money from biotechnet Switzerland.
It represents one of the many activities in the fast developing area of tissue engineering that remains a key focus area for biotechnet Switzerland. This is implemented through its successful platform TEDD (Tissue Engineering for Drug Discovery), led by Dr. Markus Rimann of Zurich University of Applied Sciences (ZHAW).
In the same scientific field, Prof. Michael Raghunath (former TEDD leader) was strongly involved in the organization of a specific TEDD-symposium at the TERMIS, European chapter 2019, under the title 'Tissue Engineering Therapies: From Concept to Clinical
Translation & Commercialization'. This international meeting, held in Rhodes, attracted many academic and industrial participants and focused strongly on applied science, industrial and medical needs.
Appliance of science
With strong and consistent support from the tissue engineering sector, biotechnet continued to support the development of the recently founded 'Translational and Clinical Bio-Manufacturing' (TCBM) platform led by Prof. Eliane Müller (SCRM & University of Bern) and the successfully implemented events organized by the TEDD platform. These included a TCBM workshop, the traditional TEDD-annual meeting, and TEDD-organized visits to industrial and academic laboratories.
Biotechnet Switzerland is also active in the growing field of personalized medicine with its platform led by Prof. Silke Schneider (University of Zurich/ ETH). In this area, we sponsored the 'Personalized Oncology 2019' meeting held in Basel in June 2019. This event brought together world experts on translational oncology research.
The meeting highlighted the current developments and future perspectives of a patient-centric perspective on prevention, diagnosis, and treatment of cancer patients. Several internal discussions also focused on the field of in-vitro diagnostics (IVD), as personalized health care and diagnostics go hand in hand. The IVD-platform is now preparing the 3rd Swiss Symposium on 'Point of Care Diagnostics' that will take place in Visp in October 2020 (https://www.pocdx.ch/).
The focus on a few specific topics in 2019 - namely tissue engineering, personalized medicine and in vitro diagnostics - should in no way be seen as devaluing other scientific areas supported by biotechnet, which have been equally active during this time. On the contrary, it demonstrates the implementation of a consistent strategy aimed at focusing the organization's efforts and boosting specific areas of current interest.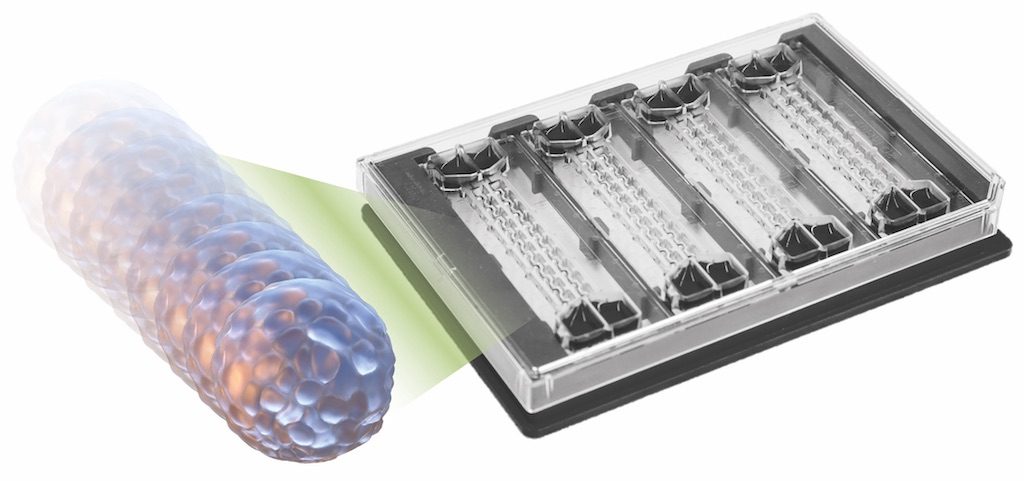 By these means, we aim to promote activities of specific interest to the Swiss biotechnet sector and help them achieve a maturity that will allow them to expand and acquire additional external funding. To this end, biotechnet Switzerland has maintained close links with Innosuisse and will evaluate the suitability of the recently launched 'NTN- innovation booster' to foster and promote specific research areas; incorporating a customer- centric, design-thinking approach.
Concomitantly, biotechnet Switzerland is constantly re-assessing the next "hot spots" in the biotech sector and is prepared to support exciting technological developments and new challenges faced by industry. It is clear that close communication and interaction with the Swiss biotech industry in general, and the SBA in particular, will be important in pursuing these goals.
Accessing a qualified workforce
The current situation in Switzerland sometimes makes it difficult for small companies to recruit adequately trained personnel. Biotechnet Switzerland, as an organization with a strong academic component, is well placed to facilitate access to qualified workforce. In 2018, Prof. Daniel Gygax of University of Applied Sciences Northwestern Switzerland (FHNW) founded the platform 'Training for Pharma/Biotech' that promotes interactions between the industrial sector and the directors of universities of applied sciences in the field of life-sciences.
In 2019, biotechnet supported the realization of two international summer schools, both held in the new Campus Muttenz of the School of Life Sciences (FHNW). The traditional 'Summer School on Advanced Biotechnology', organized in collaboration with Università degli Studi di Palermo, boasted an excellent scientific program and attracted the attendance of the Italian ambassador to Switzerland to the opening ceremony.
In addition, several industrial representatives discussed career opportunities and the current job market in Switzerland with students soon to achieve Bachelor and Master degrees in the field of biotechnology. Underlining the strong link with the biotech industry, the event featured a presentation by Italbiotech and a contribution by Dr. Michael Altorfer, CEO of the SBA.
Last year's Summer School 'Health and the Environment', touching upon the cross-road of environmental sciences and medical research, also took place at the School of Life Sciences (FHNW). It was co- organized by FHNW, Nanjing University (China) and the International Institute for Environmental Studies (Canada) and was notable for the attendance of students from Switzerland, China and Canada.
The work of biotechnet Switzerland is defined by the needs of the biotechnology sector in Switzerland and it is continuously re- shaped to optimally fit a very dynamic environment. The organization's commitment to provide excellent scientific and technological know-how and to closely interact with the SBA to support the Swiss biotechnology industry is a constant in this ever-changing field. We are enjoying the present while looking forward to the future!
"Biotechnet has maintained its role of fostering interactions between key players in Swiss biotech. In this very dynamic environment, we have recently focused on tissue engineering, in vitro diagnostics and personalized medicine and have helped to bring about successful collaborations in applied research between industry and academia"