Stettler: Who benefits from Innosuisse's support?
Ernst: The scientific and innovation community, but also society as a whole. It is society that ultimately benefits from the projects that we support. In more specific terms, thanks to Innosuisse and its aim to help Swiss start-up and SMEs developing and prospering, the population benefits from high technological and scientific standards.
Stettler: What is the difference between Innosuisse's funding instruments and other financing systems on the Swiss market?
Ernst: The Swiss National Science Foundation only supports academic research, for example. Innosuisse has a different mandate. Its goal is to support science-based innovations that create long-term value for society.
Stettler: Can interdisciplinary projects be submitted to Innosuisse?
Ernst: In each project, there are at least two partners (research institution and partner from the industry) whose skills complement each other and who mutually benefit from each other's knowledge. And even if it involves a very specific field, successful project implementation means working on various aspects and objectives that need to be combined. In my view, an interdisciplinary approach is the very essence of Innosuisse's mission.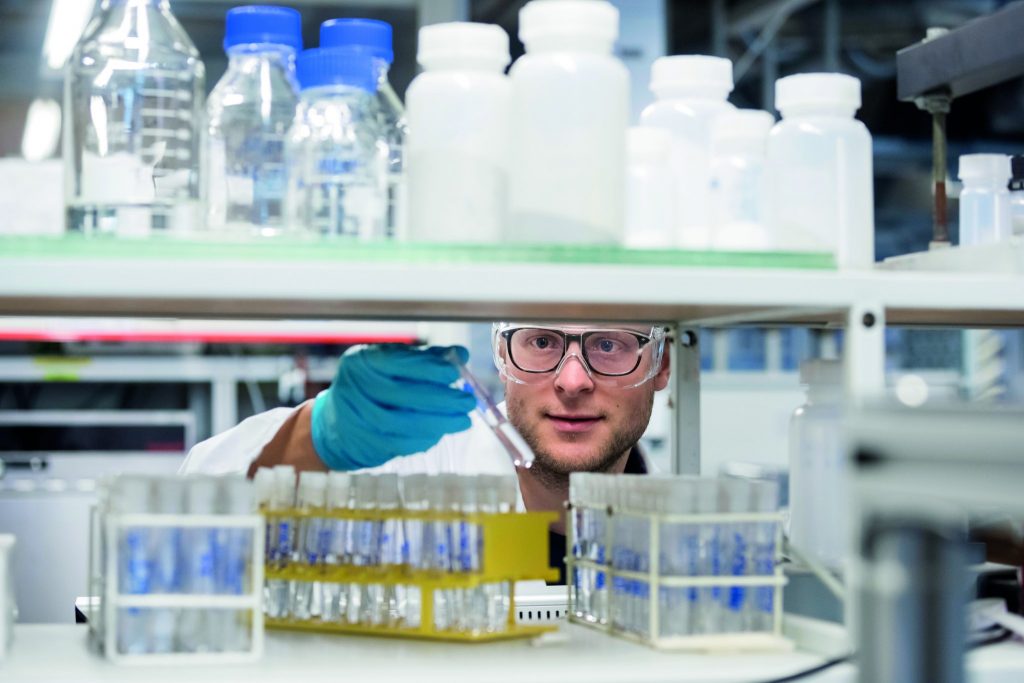 Stettler: How would you define Innosuisse's role in supporting the creation and development of biotech start-ups?
Ernst: Today, these new companies can benefit from excellent coaching in different subjects (pitching to investors, financing, regulatory, IP, etc.) but also general start-up coaching, which is a real opportunity for them. In addition, Innosuisse projects support these companies in advancing the company's innovation in collaboration with an academic institution.
At the same time, various other, mainly privately-funded initiatives such as Venturelab, Venture Kick, Venture Leader and >>venture>> 'competition', are indispensable for the Swiss start- up ecosystem. All these initiatives support young companies, allowing them to progress and complete the stages of their development.
Stettler: In 2019, the number of successful innovation project applications in life sciences doubled compared to 2018. That's encouraging.*
Ernst: Yes, the figures are very encouraging. But the most important thing is that the quality is also there and that the collaboration between the various project partners is successful. I take a very positive view of the future development of innovations in the biotech sector in Switzerland.
* 161 applications for funding were submitted in 2019 (100 were approved), as compared with 87 applications in 2018 (of which 43 were accepted)
"Innosuisse's role promoting partnerships between academia and the market with innovation projects, networking, training and coaching is starting to pay off and we now receive a large number of innovation applications every month. Our work not only helps the scientific and innovation community, but society as a whole benefits from high technological and scientific standards."